So another one to resurrect from PW - tales of live music.
On Saturday I had tickets to see Slayer, with Lamb of God, Anthrax and Obituary supporting, on Slayer's farewell tour. I have loved Slayer for a long time, I remember buying Reign in Blood when it came out, having enjoyed Haunting the Chapel and Hell Awaits, and being utterly mind-blown by it. Nothing could have prepared me for that album and the profound ripples it put into my life are still being felt. So yeah, seeing them off was a must.
We arrived a bit late, missed Obituary and saw the end of Anthrax who I don't care for - I just can't get on with warbled vocals with the sole exception of Bruce Dickinson. The gig was at Wembley Arena, a shit venue, but needs must. We walked in and the standing area was rammed. They have a little walkway about 2m wide at the side of the standing area that is patrolled by security - you can walk in it but you can't stop to watch - lets folks get beer, have a leak etc. We walked to the front and were amazed to find a spot just big enough for the two of us right at the barrier. Needless to say, we took it.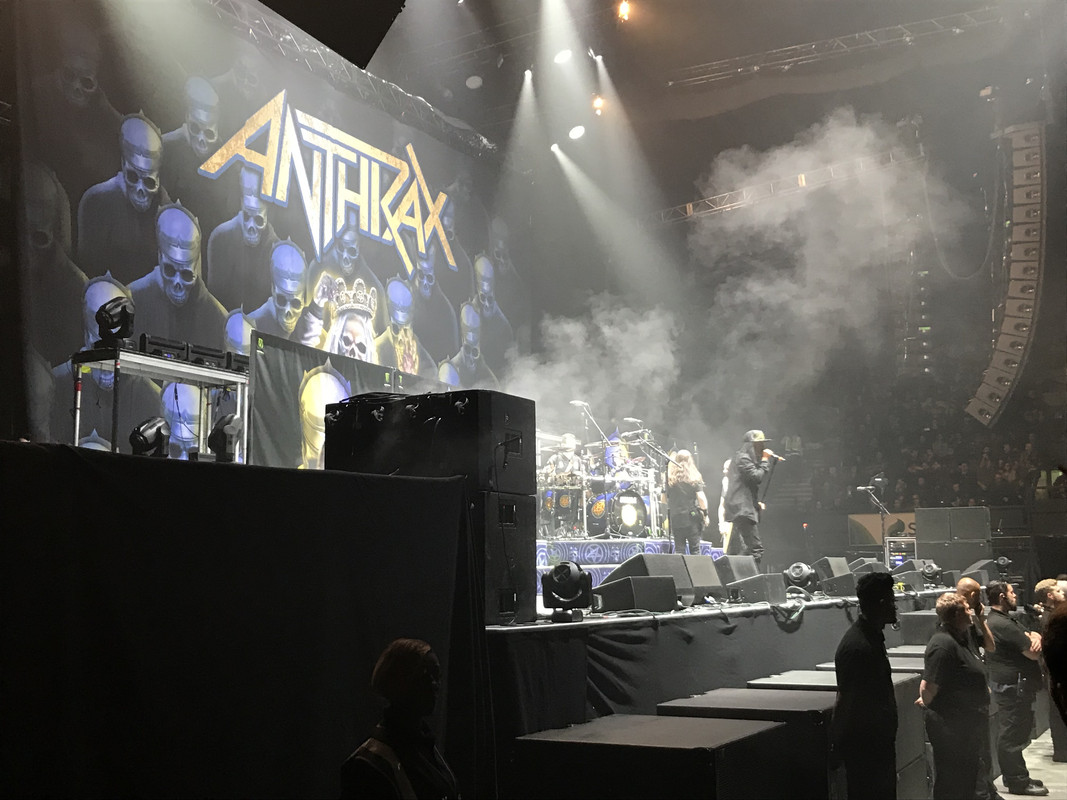 Not a bad view right? So Anthrax did the decent thing and fucked off, and Lamb of God took their place. Man they were fucking mighty, they could have headlined the gig themselves but pointed out that their first gig in England had been opening for Slayer at the Astoria, and they were honoured to close out Slayer's career as their support. They played a set full of their best tracks, ending with Redneck which (I know from watching a video on YouTube since) had a circle pit about 60 feet across.
And so it was on to Slayer. Sorry *ahem* SLAAAAAAYYYYEEEEEEEERRRRRRRR!
Holy shit did they play out of their skins. The setlist was all killer, with Repentless being the weakest song but still a hell of an opener. They finished with Angel of Death, of course, and then wandered about the stage smiling and waving, clearly reluctant to leave. Fucking majestic. Special mention to the pyro too, not since Rammstein have I see fire like it. Great sheets of it, 15 feet high at some points, the heat rolling off the stage to us at the front was intense, onstage it must have been almost unbearable.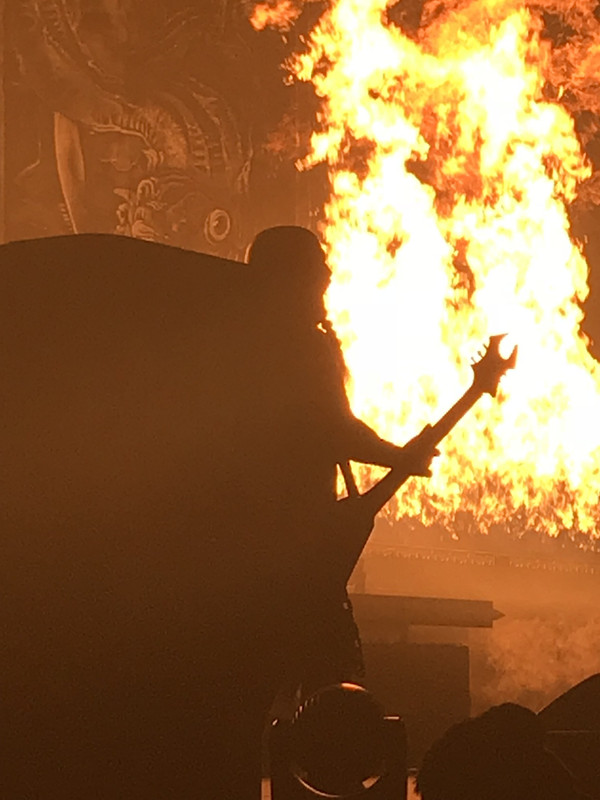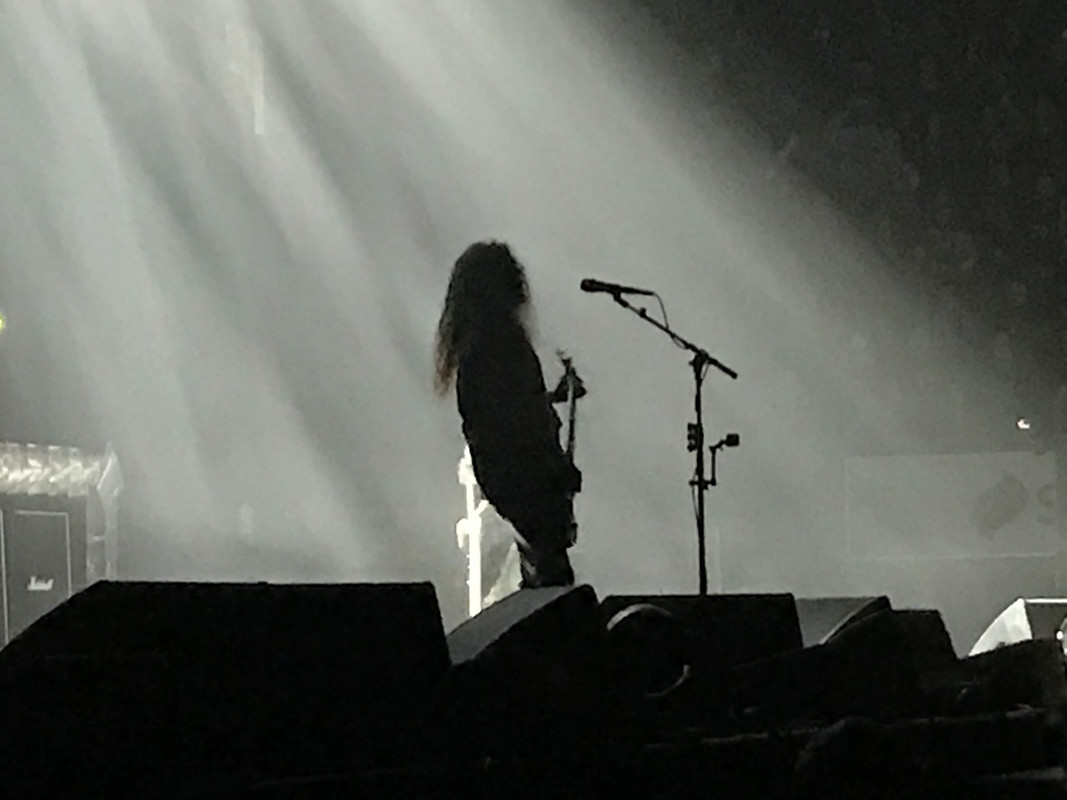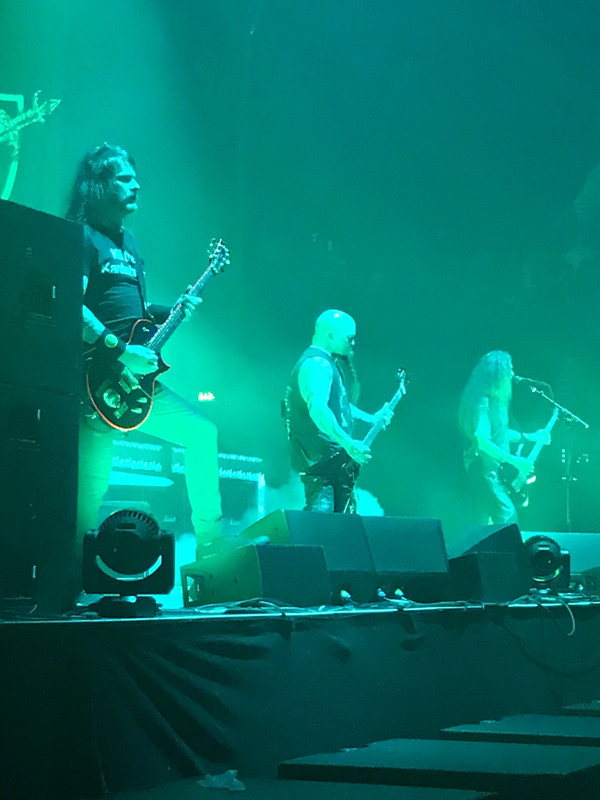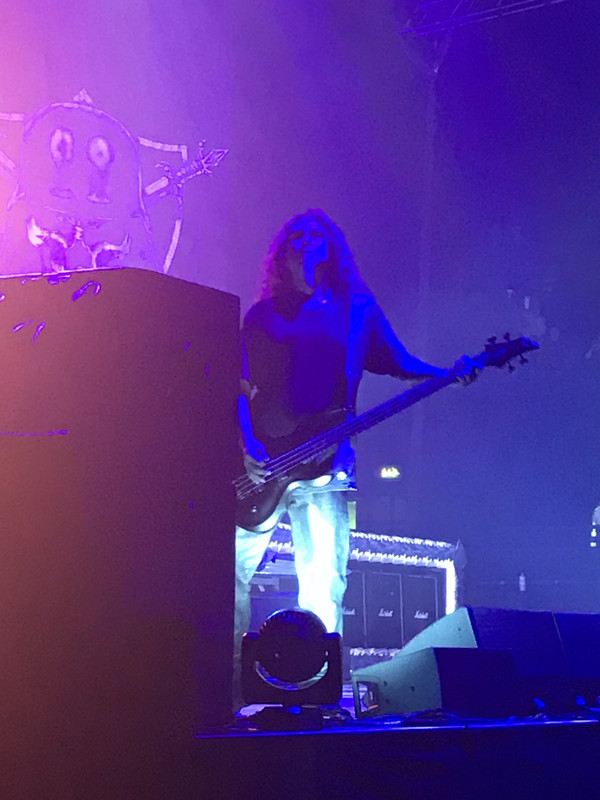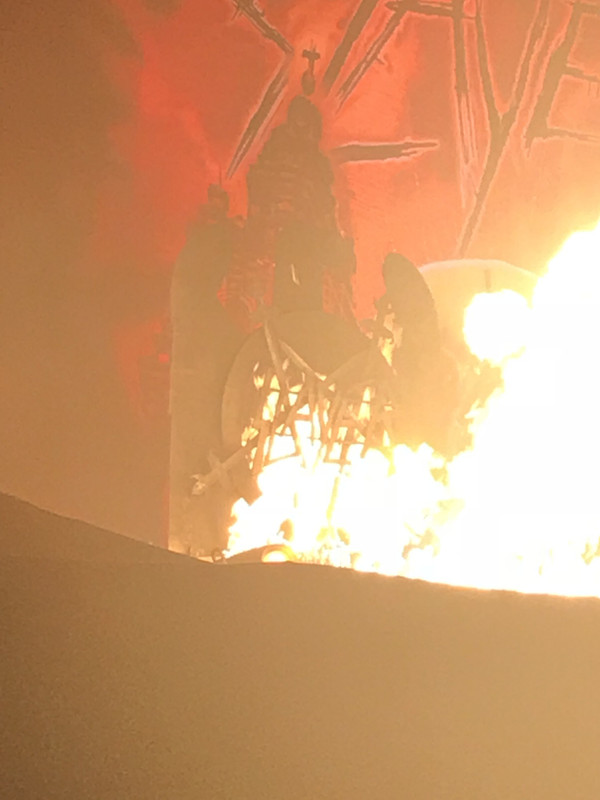 End of an era - big part of my younger years and as I say, a huge influence on me musically. They did themselves proud.